Not-for-profit funerals
This year (February 2018), the UK's first not-for-profit funeral home opened in Glasgow. While it's not everyone's idea of a radical utopia, we've already got housing, childcare and sustainable business cooperatives – what's to stop us from rallying like-minded people to take care of our funerals?
Not to be confused with the well-known funeral industry megalith, here's a look at the community cooperatives and not-for-profit social enterprises which could be one answer to some of the funeral industry's current problems.
How would a nonprofit funeral home work?
There are a few not-for-profit funeral services in the US and Canada, such as the Co-Op Funeral Home in Seattle, which are locally owned and operated by its members.
This means that there's no upselling and members can benefit from group purchasing and low overhead. Members of the co-operative have the opportunity to participate in and influence the development of the co-op. Your funeral becomes a part of community organisation.
Here in the UK, there have a been a few steps towards creating community enterprises, starting with a funded not-for-profit funeral home in Scotland.
The first UK not-for-profit funeral director
Caledonia Cremation is the first not-for-profit funeral directors in the UK. Owned by the Scottish anti-poverty charity Community Renewal Trust, the company offers only direct cremation at a set price of £995. Read more about direct cremation in our article here.
As the company says, any profits are reinvested in helping people in Scotland's poorest communities who struggle to cope with bereavement. Donations are safeguarded by the Community Renewal Trust, the charity which runs Caledonia Cremation.
As founder Paul McColgan told local press, "We are simply committed to offering one cost, and never to upsell. We offer the same dignified service to every single person. Equal for everyone, it is not a question of rich or poor."
Is there any funding for funeral social enterprises?
As a new social enterprise, Caledonia Cremation is part funded by the Scottish Government and European Commission's Social Innovation Fund.
The enterprise has also been supported by the £9.7m Growing the Social Economy Programme, with Social Investment Scotland and the ASDA Community Capital Fund providing a £100,000 loan to kick start the project.
At the moment, however, there's no specific government funding in the UK for nonprofit funeral directors.
Natural burial ground cooperatives
Westmill Burial Ground, near Swindon, is run on a farm according to Community Interest Company (CIC) membership guidelines. CICs are designed for organisations aiming to provide a service to their local community.
It's thought that the site will eventually become fully independent from the farm and preserved as a burial ground indefinitely. So, 20% of the cost of each burial is placed in a separate fund to pay for the ongoing maintenance of the site.
With the price of a burial kept at £700 and urn burials at £350, the cooperative encourages the whole family to get involved. Ceremonies are led according to the community spirit: you can use friends and family as bearers, or be involved in filling in the grave, if that's what you want.
Community funerals won't be for everyone
While a funeral director that isn't driven by profit might be seen as the place to go for cheap funerals, it's also driven by its emphasis on local service and fairness.
The community and not-for-profit spirit isn't for everyone, though. While Caledonia Cremations only offer direct cremation, this won't be everyone's go-to choice. Neither will the hands-on approach encouraged by Westmill Burial Ground, or the responsibility involved with being a member of a community organisation as seen in the US and Canada.
For now, these models provide an interesting blueprint for the future of the funeral industry.
Find out more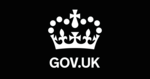 The government has recently updated its Funeral Expenses Payment benefit.
In Scotland, there's a plan for a Funeral Expense Assistance benefit by Summer 2019. This is set to replace the UK government's Funeral Expenses Payment.
Take a look at the Fair Funerals campaign and more on our Helpful Links page.
Over at DEATH.io we take a look at what costs are involved in a funeral.