Planning a funeral with a difference
Funeral planning isn't something we're taught how to do, which can make it feel daunting. Whether you're planning a funeral for yourself or a loved one, for right now or for the future, Death.io is here to help make it as easy and personal as possible. We know not everyone has planned a funeral before. In this hub we break down all the elements you need to think about when it comes to a personalised send off at the right price.
We're still building our new, bespoke service to help you tailor the funeral planning experience but until then, this page is a great starting point for all funeral planning needs. Just use this menu or click on these buttons below to explore your options:

Burial and Cremation options
Here you will find all the choices you have when it comes to getting buried or opting for cremation. But, if you think the usual 6 feet under procedure is the only way to go, think again.
A crematorium is a place where both cremation services and funeral ceremonies take place.
There's hundreds of crematoriums (also called crematoria) in the UK and to find one near to you either click on the button above or just follow this link.
Coffins and scattering ashes
Some people want little more than just a cardboard box while others go for something a bit more customised or even high end luxury. Find what suits you best, here. And if you're planning for a cremation, then an ashes scattering ceremony is a great area to get creative.
Those special details
The smallest details can help create a day that truly reflects you. Think about things like the order of service that a loved one will hold on to long after you've gone. While you're at it, why not consider a three-piece jazz band accompanying you to the graveside? There's a lot of possibilities out there.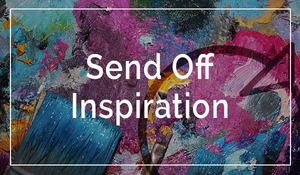 Send off inspiration
It can be hard to imagine your own funeral or that of someone close to you which is why we've put together some handy, themed funeral ideas. If you've ever considered a nautical funeral with a burial at sea then this is the section for you.
Planning ahead for your perfect send off
If you want a funeral with a difference, you're going to have to plan for it. Planning your own funeral can reduce the fear and distress that you may feel towards your death. Thinking about the end of life process, it may be that you're more likely to look at your remaining years in a positive way. By tackling the issue you can get on with living.

Funeral planning might sound big and complicated but you can get started in just 3 minutes with our Farewell Wishes service.
It's a completely free, 10 multi-choice questions to get you thinking about your send off which we'll email to you once you're done.
Once you've recorded your wishes, don't forget to share them with a trusted person.
Find a Funeral Director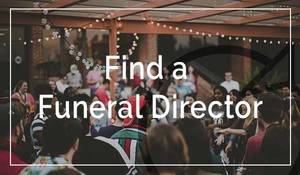 When planning a funeral for you or a loved one, it's important to find a funeral director that understands your needs and is happy to work with you to find the best possible way to make your Farewell Wishes happen. They're (usually) on your side and there to help you do things your way and at the right cost but always be sure to query prices and always be clear as to what's necessary and what's just nice to have.
It's also important to find a funeral director that operates near to you as this will help save time and a lot of stress when organising those all important details. Find out more at the Death.io Directory here.
Financial planning
Dying is expensive which means that financial planning and understanding needs to be an important part of dealing with any death. You'll need to start with the basics by being clear on the costs of a standard funeral, the basic fees involved and the ways to pay them.
You'll also have to think about whether things like inheritance tax will affect things after you or a loved one are gone.
Head over to our Financial Planning Hub to find out more about taking control of the money side of things.
Talk about death
Whether you're planning far ahead to your own death or dealing with the recent loss of a loved one, thinking about death and dying isn't always very comfortable. Trust us though, it gets easier once you start and it helps if you've got some idea on how to start a conversation about it.
Check out our Help and Support page for useful information. You can find it here. 
If you want to find out more about Death Cafes and safe places you can comfortable talk about personal experiences, take a look at our Helpful Links here.
Funeral Industry Bodies
Who keeps an eye on funeral directors throughout the UK to ensure they're doing the right thing? Where can you find out that the funeral director or service you're using is a good one? We recommend that you check two of the leading industry bodies , National Society of Allied and Independent Funeral Directors and the National Association of Funeral Directors for more information.
Before you go – please record your preferences
Okay, so we've already spoken about this above but that's because it's really important to make sure your family knows what your funeral preferences are. You can do this in two easy ways.
Use our Farewell Wishes service – it takes 3 minutes, after which you'll have an actual document to talk through
Get your will written. It doesn't need to be a demanding process and we've set out the important things to keep in mind when writing a will

.
These articles might also be useful
This page is always being up dated so if there's something missing that you feel should be here, let us know by emailing us as [email protected]